Nonfiction Text & Graphic Features
I love reading nonfiction and I love teaching it! It's all about facts, pictures and learning something new. Let's face it, in real life and in adulthood we read nonfiction most of the time. It's no wonder the new state assessment in Texas, STAAR has put a major emphasis on nonfiction text. Which ones do you read the most?
Textbooks with facts and strategies
Invitations
Directions or Maps
Magazine Articles
Newsletters
Procedural Text, such as recipes
My most recent experience is working with 1st, 3rd and 5th Graders and I'm not convinced that students understand how helpful text/graphic features are.
Imagine putting together a new bookshelf without pictures. Let's face it, we need those pictures!
Be sure to HOOK your students with a connection between nonfiction text and real life application, it creates buy-in. I have to admit, Hooks are my favorite part of any lesson cycle! Last year, I began with a class graph so students could visually see what types of nonfiction they already read. If you have technology available, you could set up an online poll.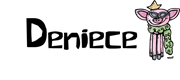 ---